A
s we did last year, here is a holiday gift guide for the banjo nerd in your life. Here are five glorious ideas for you last minute shoppers.
RELATED: 5 Glory-Beaming Gift Ideas for Winter Solstice & Other Holiday Celebrations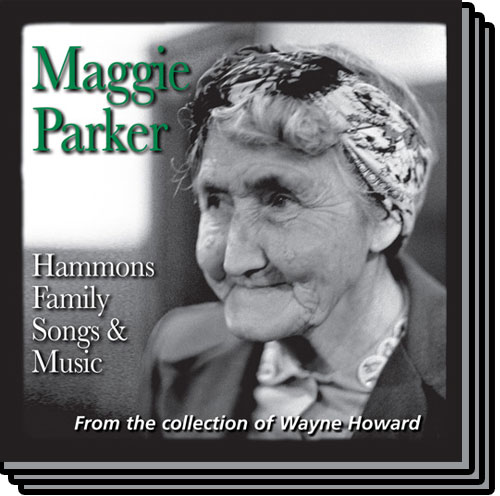 1.
Field Recorders Collective 2015 Releases Box Set ($70)
Here, you have all five of the albums released by the FRC this past year: Maggie Parker "Hammons Family Songs & Music" (FRC713), Tom Fuller "Traditional Fiddling from Oklahoma & Texas" (FRC714), Dean Sturgill "The Spencer Branch Fiddler" (FRC710), Craig Johnson "Deep Woods & Hollows" (FRC711) and "Old Time Fiddle Music of Allegheny County, NC" (FRC712). The FRC is also selling
gift certificates
now.
RELATED: An Ohio Old-Time Connection
2.
Old-Time Banjo Taught by Frank Lee ($29.95)
Even though I've been playing banjo for more than seven years, I've always wanted this instructional video from Homespun Tapes. I remember
Mark Olitsky
recommending it to me way back at one of his workshops at the now defunct Kent State Folk Festival. Not only does Frank Lee teach some great tunes in some funky tunings, he brings on the original Freight Hoppers for a number to see how to fit in with a string band.
RELATED: Freight Hoppers in Cleveland
3.
David Bragger, "Big Fancy" ($12)
I have to admit I kinda
stole this idea
for a gift guide from David Bragger, but suggesting you buy his debut CD seems as good a way as any to make up for my theft. Bragger's Old-Time Tiki Parlour has been putting out some great music and videos this past year, and this album is a fine addition to any library. Bragger includes a great mix of old standbys and obscure tunes on banjo and fiddle, with accompaniment by guest musicians on fiddle, banjo, guitar, pump organ and bagpipes. If you've ever heard his playing, you know Bragger's album is well worth your time.
RELATED: In the Tiki Parlour with Dan Gellert
4.
Joe Bussard Presents: The Year of Jubilo – 78 RPM Recordings of Songs from the Civil War ($11)
This latest release from Dust-to-Digital features 19 tracks culled from the collection of the legendary Joe Bussard, plus a 36-page booklet with essays and liner notes. Bussard ran the last 78 rpm label in the United States, Fonotone Records from 1956 to 1974, and has been a strong promoter of old-time music over the years. The compilation includes such luminaries as Ernest Stoneman, Buell Kazee, Da Costa Woltz's Southern Broadcasters, Fiddlin' John Carson and far too many more to list here. Go back in time with this wonderful gem.
5.
Old-Time Herald Subscription ($26)
There is no better source for old-time music related news and features than this wonderful quarterly magazine. My subscription just lapsed, and I need to get it started back up. The current issue features Walt Koken's latest dispatch from the Highwoods Stringband archives, an interview with Alan Jabbour and an article about luthier Mark Ward by fiddler
Christian Wig
. That's one heck of a lineup.
RELATED: Master and Apprentice
If you have any suggestions, throw them in the comments or follow up the discussion on Facebook. Happy holidays banjo pickers!